BA5 Canvasing Success
October 30 @ 6:00 pm

-

8:30 pm
"Canvasing Success: Navigating Consumer Shifts, Agile Supply Chains, and Online Resilience, and modern approaches to Product Development"
This event will be a seminar addressing:
– Brand
– Online
– Resilience, consumer preferences, and supply chain,
– Team, and
– Trade
Attendees will gain practical knowledge and proven strategies to establish and elevate their online brand identity, connect with customers and grow their businesses; consider online platforms that grow their business and create a funnel for sales opportunities; think forward to plan for changes in consumer preferences or international supply chains; the importance of teams, collaboration and culture to address current challenges and focus on product development, supply chain, manufacturing, importing, exporting cost management, and trade relationships.
We will consider affordable technologies, the possibility of investment, partnership or collaboration to find new ways of doing business. With businesses facing cash-flow problems and record high insolvency, we want businesses to face the hard reality that we have to be smarter in business, product selection and supply chain operations.
Businesses will benefit from hearing from a high caliber of problem solvers and growth makers that help their businesses or employers succeed.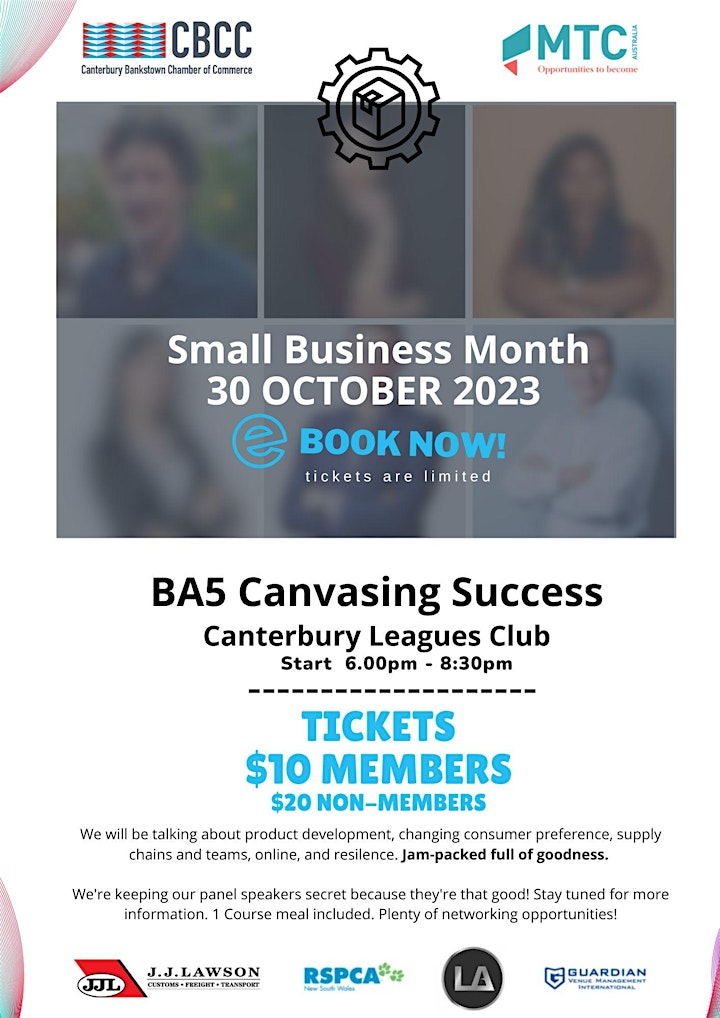 Disclaimer – Please be advised that this event maybe recorded and by participating in this event, you acknowledge and consent to the recording of the sessions. By attending our events you consent to being on our mailing list, but you can unsubscribe at any time. Personal information is protected and only used by CBCC. We do not share information for marketing to third parties. We take lots of photos so, if you don't want your image used as part of the CBCC's marketing material, please contact ceo@cbchamber.org.au.